Search Toronto Apartments
Few people recall that Toronto's climate can be quite mild at times, with lovely summers that can come along with the occasional cold blast. Its location puts it within an hour and a half flight of most of Canada and over half of the United States. With beautiful waterways and vistas surrounding the city and a mild climate compared to the rest of Canada, it is a rapidly growing destination for many incoming residents. Demand for apartments for rent in Toronto, or to find Toronto houses for sale, is fairly high, which means finding a good deal can be tricky.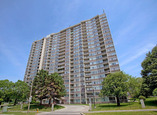 From $860.00 - $1,405.00
Units Available: 5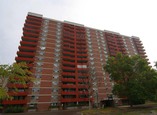 18 Panorama Court is a level above the rest. Our residents enjoy beautiful, large one, two and three bedroom apartments for rent in Etobicoke that ...
From $850.00 - $1,375.00
Units Available: 4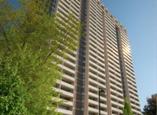 Open House: April 22 from 6 - 9 pm and April 25 & 26 from 9 am - 5 pm
At this sensational building offering apartments for rent in Toronto, you are walking distance from everything: Ryerson, University of Toronto, the...
From $1,000.00 - $1,700.00
Units Available: 4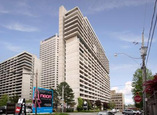 From $1,055.00 - $1,890.00
Units Available: 4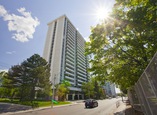 These apartments for rent in Toronto are located in the heart of midtown. The beautiful site comprised of 33, 111 and 141 Davisville Avenue is step...
From $975.00 - $1,535.00
Units Available: 4
From $975.00 - $1,500.00
Units Available: 3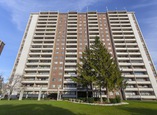 $500 Off Last Month's Rent OR1 Year Free Parking
As for security measures; these apartments for rent in Toronto feature controlled building entry, monitored building surveillance camera, and frien...
From $1,165.00 - $1,700.00
Units Available: 3
From $880.00 - $1,235.00
Units Available: 3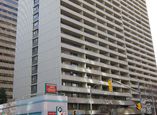 Why Pay First and Last, when one gets you in! or $500 Move in Bonus on 2 Bdrms
Come experience the new 77 Huntley. Now featuring new balconies and other upgrades, only steps away to Sherbourne subway station these apartments ...
From $965.00 - $1,600.00
Units Available: 3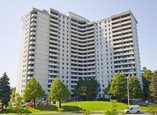 Located on a beautiful cul-de-sac with a great ravine setting, this residence is a short stroll from York University. The York Wood commu...
From $980.00 - $1,415.00
Units Available: 3
Nevertheless, some neighborhoods are a bit more attractive than others in the Toronto area. Of course, the most popular neighborhoods are those that sit along the shoreline of Lake Ontario within the central city area. High Park, Roncesvalles, and Bloor Village are all adjacent to each other and sit in prime areas – but finding a Toronto house for rent in the area does not come cheap. The neighborhoods have some houses for rent in Toronto among the shops, coffee shops, and restaurants, but these spaces disappear quickly due to the high demand.

The Queen West area draws many hip and trendy residents to the area. There are many clubs and cafes that make it a popular destination for the younger crowd. Finding apartments for rent in Toronto, or Toronto condos for rent, can be a bit easier here but potential residents may find the cost to live in such an area to be a bit high as well. The Distillery District also boasts a lot of art and cultural buildings, and the pedestrian nature of the area makes it more appealing to younger people looking for Toronto apartments for rent.

Of late, one neighborhood that has been enjoying a popularity surge is the Junction Triangle. A former industrial neighborhood, the area is becoming more and more populated with both residents and businesses, and sports a fair amount of both Toronto houses for rent and apartments for rent in Toronto. There are all types here - up-and-coming middle class residents, young professionals, cultural enthusiasts, and immigrants – and the neighborhood is fast becoming more popular. There are deals to be had here when looking for apartments or condos for rent in Toronto.